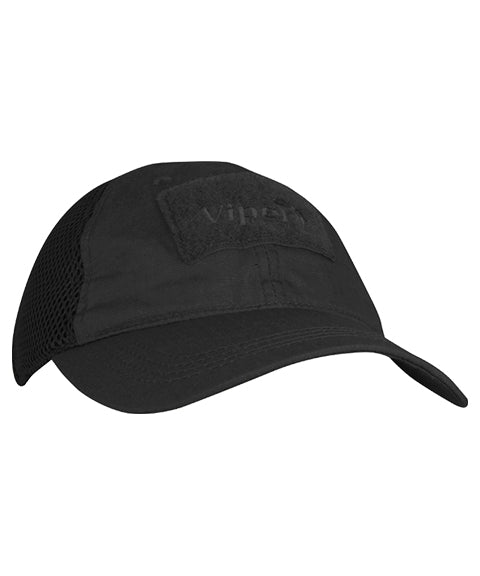 Viper Flexi-Fit Baseball Cap Black
VHABASFFBLK
Regular price
€12,95
/
Tax included.
Shipping
calculated at checkout.
---
Low stock - 1 item left

Inventory on the way
The Viper Flexi-Fit Baseball Cap in black is the perfect accessory for those looking for comfort and functionality. Made with Ripstop material and durable mesh, this cap is designed to withstand hot weather conditions while providing enhanced breathability.
Product Summary:
- Comfortable and functional baseball cap
- Made with Ripstop material and durable mesh
- Withstands hot weather conditions
- Elastic moisture-wicking sweatband for maximum comfort
- Soft hook-and-loop panel for easy attachment of ID or morale patches
- Ripstop Cotton front panel with embroidered ventilation holes
- Stiffened peak for extra sun protection
- Lightweight and easy to wear (weighs just 75g)

Specifications Summary:
- Brand: Viper
- Colour: Black
- Material: Ripstop material and durable mesh
- Sizing: Flexi-Fit
- Weight: 75g
In the dynamic domain of tactical gear, Viper Tactical stands as an indomitable force, blending craftsmanship with state-of-the-art innovation. A brand that has ardently championed the essence of combat readiness and outdoor robustness for over a decade, Viper Tactical is more than just a name—it's an emblem of unparalleled resilience and elite functionality.
Navigating through the Viper Tactical lineup is akin to discovering the very ethos of tactical superiority. The "viper fleece hoodie", for instance, embodies a synthesis of comfort and durability, designed for those who seek warmth without compromising mobility. The "viper mesh-tech armour top", with its emphasis on breathability and protection, is tailored for those intense situations where agility meets endurance. Delving deeper, the "viper gen2 elite trousers" serve as a testament to Viper's commitment to providing gear that fuses contemporary design elements with tactical utility.
However, the brand's prowess doesn't halt at clothing. The "viper armour hoodie" is a perfect amalgamation of style and substance, and the "viper elite gloves" offer protection, grip, and a tactile advantage that can prove critical in demanding scenarios. Viper Tactical's collection goes beyond just products—it's a curated experience. From combat shirts to tactical boots, each item is a reflection of a decade-long legacy that promises quality, performance, and an unwavering dedication to those on the frontline of action. In essence, Viper Tactical doesn't just equip the modern warrior; it defines them.
All items are dispatched within 3-5 days using a royal mail tracked and insured delivery service unless an express delivery option has been chosen.